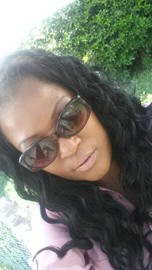 Elaina Parham Newman, Owner; Phone 219-629-4168, email; elaina7662@gmail.com
16 Fl Oz.

Qty Price

1 $ 5.00

Case 3 $ 12.00

6 $ 25.00

9 $ 40.00

12 $ 55.00

18 oz.

Qty Price

1 $ 7.00

Case 3 $ 20.00

6 $ 40.00

9 $ 60.00

12 $ 80.00

Gallon

Qty Price

1 $ 15.00

3 $ 45.00

6 $ 90.00

9 $135.00

12 $170.00

*Shipping Costs May Apply for Larger Orders*

3-5 Day Shipping. All orders under 5 bottles are shipped for free. Any large orders will have a $5.99 shipping costs.
The Story of Parham's Famous Bar-B-Q Sauce
This is the Place Where It All Started.
Roshell Parham " Mr. P" and his wife Jimmie Parham were the original founders of Parham's Groceries. The Original location was 706 Hayes Ave Jackson, Tennessee a small store on the corner of Hayes and LaConte.
Born in Whiteville Tennessee, and a resident of Chicago for many years, Mr. and Ms. Parham came up with an idea to operate a grocery store, in addition to, adding a small carry- out food restaurant. And it worked!
Students, teachers, and others came from colleges, churches, local businesses, and other areas in the city packing the lines everyday during lunch time. They just could not get enough of that delightfully tasting food, especially chicken. But more than that they could not get enough of that home made Bar-B-Q sauce.
Anyone who had ever lived in Jackson Tennessee or who had visited knew about the man who had the famous restaurant. Everyone thought it was the food but it was all in the sauce.
We are on the Air